Latest News October 2019
punks!
enough with the bad news. i know the world drowns in shit and everyone
deserves to die BUT that does NOT mean you cant buy records! got a
little webstore update and because we didn t have an update since the
solidarity for ROJAVA sale - we will still donate 25% of the proceeds
from all orders coming in for another week!
we set the date for the last Cry Me A River FEST 2020 . 25th to 27th of
june 2020. save the date - it ll be worth it, promise!
https://www.facebook.com/events/2441851236130349/
REPUBLIC OF DREAMS will eventually hit the studio in january to finally
record some new shit!
starting to poke some sleeping bears about the LOUISE CYPHRE discography
lp and expecting some new tunes from SAVAGE REALM sooner or later! PATH
are waiting to re-record the vocals to finish their recordings for their
demo.
thanks for you interest, now go and fuck some shit up!? xxx
view all news
New Distro stuff
auszenseiter - misere 12"
Misère" is the debut album from the German hardcore-punk band Auszenseiter. After their split record with Marais, Auszenseiter are back with ten raw and abrasive hardcore-punk songs. Giving their tracks also a slight edge of metallic neo-crust, Misère is recommended for fans of Alpinist, Jungbl...

chavire - Maintenant Que Les Flammes Sont Partout 12"
An explosion of emotions and rebellious punk poetry that is Nantes' band Chaviré, they come back with a brand new record. Part of the beauty that makes Chaviré's sound so fascinating comes from their ability to make uplifting punk music in a time of desperation and despair. When there's not...

coma regalia - Vau Faelgoh 12"
The fifth full-length from prolific Indiana screamo outfit Coma Regalia, Vau Faelgoh joins a discography that includes 30+ releases. 11 short, fast, and cathartic screamo songs that further cement the band's place as one of the genre's torchbearers.

coma regalia - the mirror 11"
With echoes of the band's previous work and obvious late 90s / early 00s inspirations, COMA REGALIA captures the deepening of screamo's sound over time. Some might say the production feels a little undercooked, but it's certainly not something you can charge a real screamo act with. "The Mi...

ire - Devant Nous, Les Naufrages 12"
french emo punk band on stonehenge records

potence - Le Culte Des Bourreaux 12"
Potence is a four piece band from Besançon, France, who formed in 2015, from the looks of things. Potence features members of Daitro and Geranium, so going on that alone, you know you're in for some really amazing music. Potence play a killer style of music that incorporates elements of post har...

sport - 2010-2019 3x12"
awesome catchy pop punk tunes in the vein of Promise Ring and other older Jade tree bands mixed up w/ modern stuff like Rvivr, Big Kids, Coping, American Football, Algernon Cadwallader etc.

suburbanite - selftitled 12"
Like a burning skyscraper collapsing in a city siege, SUBURBANITE launches a full-scale takeover with total sonic decimation. Discharging a relentless veteran onslaught of breakneck hardcore led by irate frontman Chris O'Coin, the band fires off an intolerant, hostile and warlike approach, anchorin...

symmetry lover - selftitled 12"
This four-piece from Dortmund fuses driving and melodic emo-punk with atmospheric massive post-hardcore and a ferocious voice that blends in from straightforward singing to harsh screams. Symmetry Lover formed in 2017, consisting of current and ex-members of Antenna, Meraine and Remember. Their cat...

vile gash - nightmare in a damaged brain 12"
A masterpiece years in the making, this 12-track expurse of barbarity leaves the entire genre of hardcore in a smoldering crater. VILE GASH has achieved a fully-realized vision, delivering what can only be described as the end of music. Clocking in at just over 10 minutes, the album explodes in a b...

woe - hope attrition 12"
The foundation is black metal, the post-y tendencies have infiltrated only slightly, and there is death. The guitars are searing in their exactitude yet unfurl with such beauty. The drumming is tight, impressive, and a perfect driving compliment to the force of the melodies. The vocals growl and sh...


enter the RWP Distro
LATEST RELEASE RWP095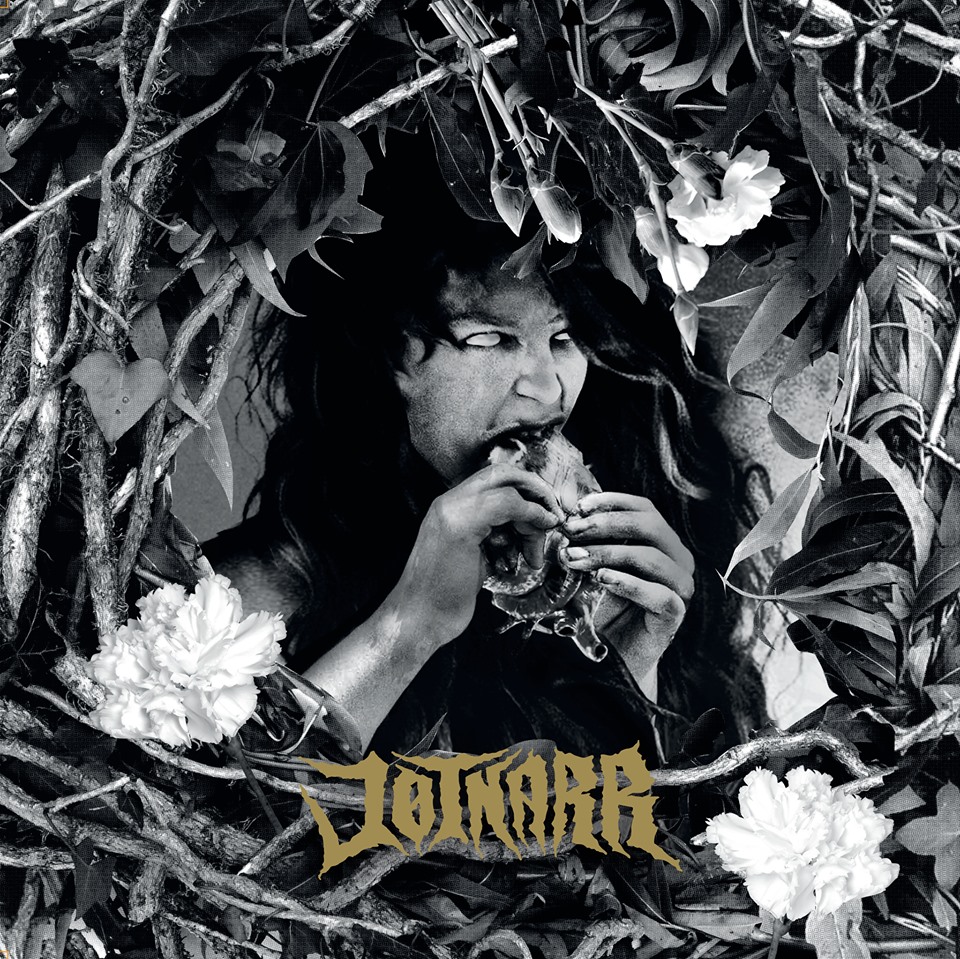 jotnarr - selftitled 12"
view all releases