Latest News March 2019
hey punks,
the debut 12" from FLUORIDE is available now! its a fury beast called "
disentanglement" featuring 12 raging blast driven grindcore songs ,
drenched in noise - interrrupted only by some heavy chaotic hardcore
interludes - intensified by harsh frenzy vocals. think of acrid meets
cloud rat. perfect. this will get you in mood for their upcoming tour in
may together with AUREOLE OF ASH. see dates. co-released with nerve
altar in the states.
we also got the YUSUKE tapes ready - there are only a few copies - so
if you fancy an analog output of these final and outstandings songs -
make sure to grab your copy soon!
https://yusuke.bandcamp.com/album/yusuke-ep
JOTNARRS delayed s/t 12" is finally pressed. just waiting for the covers
to be finished - should be available in about two weeks for realz this
time ! make sure to catch them and many other great bands @ Cry Me A
River Fest this year. https://www.facebook.com/events/1446607355472879/
thanks for your interest
xxx
view all news
New Distro stuff
cellgraft - selftitled 12"
This is the final record from the Insect Warfare-influenced, vicious Florida grindcore outfit Cellgraft. After their final show on September 1st at the Brass Mug in Tampa, Florida they're calling it quits. They've generously left this unrelenting jagged shard of Grindcore as their final word. Their...

cryptic void - into the desert temple 12"
Awesome fresh Grind/Death Metal band from Houston, Texas, which formed in 2014 with members/ex-members from other Houston bands like Mindboil, Insect Warfare, P.L.F., Turbokrieg, Peasant, Niburu and War Master. This is their debut full length released by RSR. The music speaks for itself, with tasty...

fluoride - disentaglement 12"
12 raging blast driven grindcore songs , drenched in noise - interrrupted only by some heavy chaotic hardcore interludes - intensified by harsh frenzy vocals. think of acrid meets cloud rat. Perfect.

negativ null - kategorisch aggressiv 12"
NEGATIV NULL is a german Hardcore, Fastcore, Power-Violence band founded in october 2015 by Moshfred, Seb (BITTERNESS EXHUMED, MINDFLAIR) and Christian (HEAVEN SHALL BURN). NEGATIV NULL is way more stripped down, raw and spontanious in its execution, with a mindset deeply based in fast, short and a...

sex prisoner - tannhäuser gate 12"
"tannhäuser gate" is the 1st full-length record from Tucson, Arizona's SEX PRISONER. They're blending power-violence hardcore with a more metal approach. SEX PRISONER sound a lot like CROSSED OUT mixed with some hints of INFEST. The sound is heavy, abrasive, and definitely rife with anger. They ...

six brew bantha - Intravenously Commodified 12"
the finest three piece canadian grind-core madness and their second full-length album "Intravenously Commodified"

succumb - punishment 7"
Succumb, from Massachusetts, USA. They play fast grindcore, similar to Assuck. Some of them have been in other bands you may have heard of (Orchid, Vaccine, Bucket Full of Teeth, Ampere, Death Evocation, The Cancer Kids, No Faith, etc. etc.). 1 sided 7" with 4 tracks. Killer!

vile intent - machine into flesh 12"
Vile Intent are powerviolence maniacs From Montreal that will melt your face off! These dudes play at rapid speeds with angry-as-fuck vocals and frenzied riffs blended with walls of feedback. Many people say that this band is Infest reborn.

yusuke - selftitled tape
last songs of these passionate screamo punks. Supposed to become a split with tentacles but never happened. Heartfelt, chaotic yet beautiful violent hardcore.

backslider - maladapted 7"
BACKSLIDER return with another 7" of blasting upset-powerviolence. Comparisons have been made to not only to LACK OF INTEREST and NO COMMENT but also to the MELVINS and SLEEP. This Philly based two piece outfit mixes the best elements of early 90s slap a ham Fastcore and the harshness of US sludge/...

chainsaw to the face - plague worship 7"
This 4 nice guys from New Jersey bring you 10 songs and play fucking awesome Power Violence with Grind Core influence. Recorded early this year and mastered by Dan Randall (Agoraphobic Nosebleed).


enter the RWP Distro
RECENT TOURS / SHOWS
fluoride & aureole of ash europe bloody europe 2019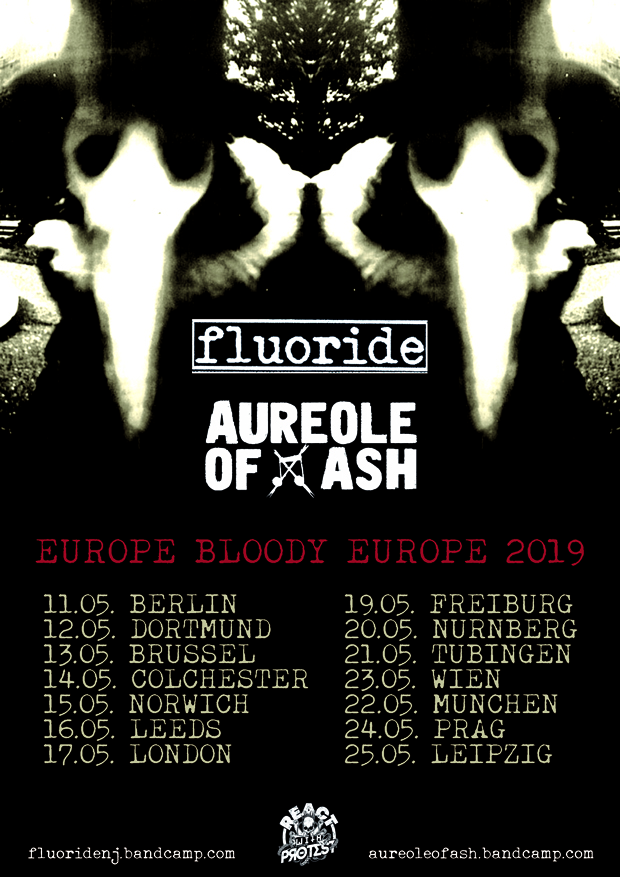 view all tour data
LATEST RELEASE RWP077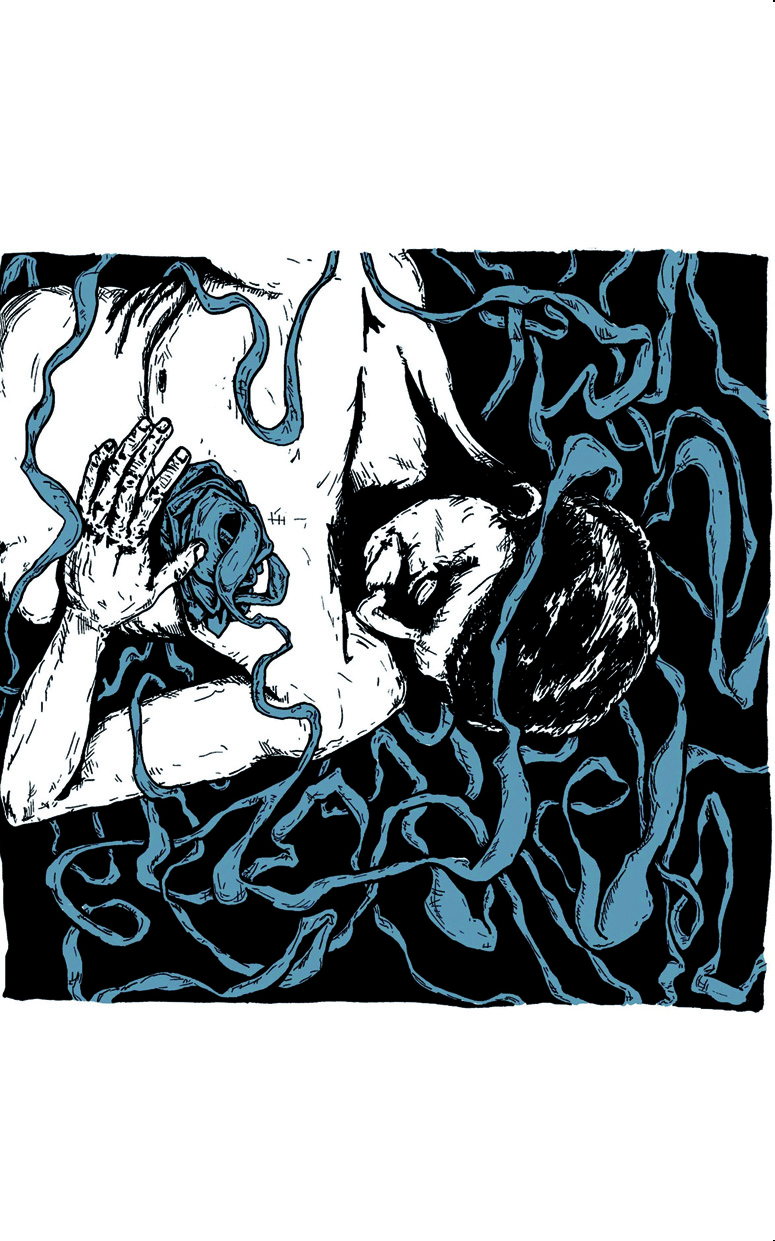 yusuke - selftitled tape
view all releases