Latest News January 2014
happy new year punks!
in time for THE GENTLE ART OF CHOKIN´s release shows next weekend the GENTLE ART OF CHOKIN´ / RESURRECTIONISTS split 12" is out now! get
your piece now !
also get in touch for wholesale and possible trades! this is co
released with moment of collapse and ifb records (get in touch for
u.s. distribution).
17.01. Bremen @ G18 // 18.01. Dortmund @ Nordpol
the CRY ME A RIVER FEST 2014 will happen the the last weekend in june
( 27th and 28th) . same location in versmold as the years before. we
are taking reservations already! the lineup this year will include
YUSUKE, THE GENTLE ART OF CHOKIN´, OLD SOUL, BLACK EVEREST,
RESURRECTIONISTS, JUNE PAIK, JUNGBLUTH, LENTIC WATERS, PLANKS,
CROWSKIN, DELOS, ME AND GOLIATH, SVFFER, GRINDING HALT, REPUBLIC OF
DREAMS, MEVRSAVLT, WHITE BOY PROBLEMS ... reserve your spot know!
two more weeks 10% on all webstore orders!! go!
thanks for your interest.
x
view all news
New Distro stuff
capacities - there is no neutral 10"
" Urgent and frantic, Capacities create a screamo record that packs the complicated, multi-layered instrumentation of post-hardcore into direct, sixty-second hardcore songs, that slam and throttle their own instruments. 'There Is No Neutral' is full of (dis)harmonies, using multiple chaotic, noisy...

resurrectionists / the gentle art of chokin - split 12"
5 new songs and a cover from resurrectionists. heavy grinding hardcore / powerviolence played by guys that listens to emoviolence as well :) 11 furious fastcore blasts from the gentle art of chokin´ - no time to breath just attack!

black everest / captain, your ship is sinking - split 12"
"Black Everest finally put out another four songs that are a progression of their ""st"" demo. Built on the same fundaments, these tunes are more atmospheric and gloomy. Long passages of instrumental parts lead into totally harsh effusions of blastbeatdriven melodies. Without losing their roots, th...

black table - sentinel 12"
"Black Table are a New Jersey-based experimental metal quartet. On their debut EP, Sentinel, the band fuses elements of prog metal, post-rock, jazz, hardcore, and black metal into a melodic mash of abrasive metal goodness. The most striking thing about Sentinel is the beautiful, intricate song wr...

deuil - Acceptance / rebuild 12"
It's not that this recording is an outstanding debut revealing your new Blackened Sludge/Doom sensation, I'd say that we got here 2 rather classical songs of bleak, mournful and abrasive atmospheres somewhere between Black Metal, Drone,Sludge and Shoegaze stuff, but there's something so sick, ambi...

enemy soil - fractured theology 12"
This record was originally released back in 1998 on Profane Existence Far East as a 3''CD. After 15 years it will see the daylight on 12''! Fifteen incredible grindcore songs form one of the most influental bands ever. Recorded with T.L. Smoot of Page Ninety-nine on vocals. For fans of Terrorizer, ...

iskra / ash and ruin - split 7"
Ash & Ruin is a side project of Suffering Mind members, known also from Hellisheaven, Enth plus one member of Ceaseless Desolation (stench crust from Poland). This time serving blackened crust from the depths of eastern forests. On the other side pure black metal crust straight from Canada,one dark...

manku kapak - gegen die schwerkraft 12"
Manku Kapak from Farge/Bremen in the North of Germany are a three-piece band, active since a couple of years but still very very young. This is their first full-length after several self-released demo's and compilation contributions, these kids finally overcome their sympatric shyness to present el...

maudlin - a sign of time 12"
A Sign of Time - is psychedelic doom/rock re-invented. As a listener you'll get disposed to a soul of rawness and deep emotions baptised in a hallicunant pool of atmosphere out of which comes a rearing beast, that shows it's real power. Intensity and experience are keywords of the record and the ne...

milanku - pris a la gorge 12"
Just as Godspeed You Black Emperor and Envy does, the Canadians are bringing in spoken word samples. Milanku uses the French language in the vocals as well. I cannot understand the words, but it makes the music a lot darker than most of the bands in the genre. Eight songs of well-balanced postrock ...

rise above death - stellar filth 12"
After "human desintegration" we are happy to present you Rise Above Dead's upfollowing release and first fulllengh entitled "stellar filth". The album consists of 7 new songs wrenching your ears with a succeded combination of down-tempo sludge, post/metal and psychedelic passages, for an amount of ...


enter the RWP Distro
LATEST RELEASE RWP074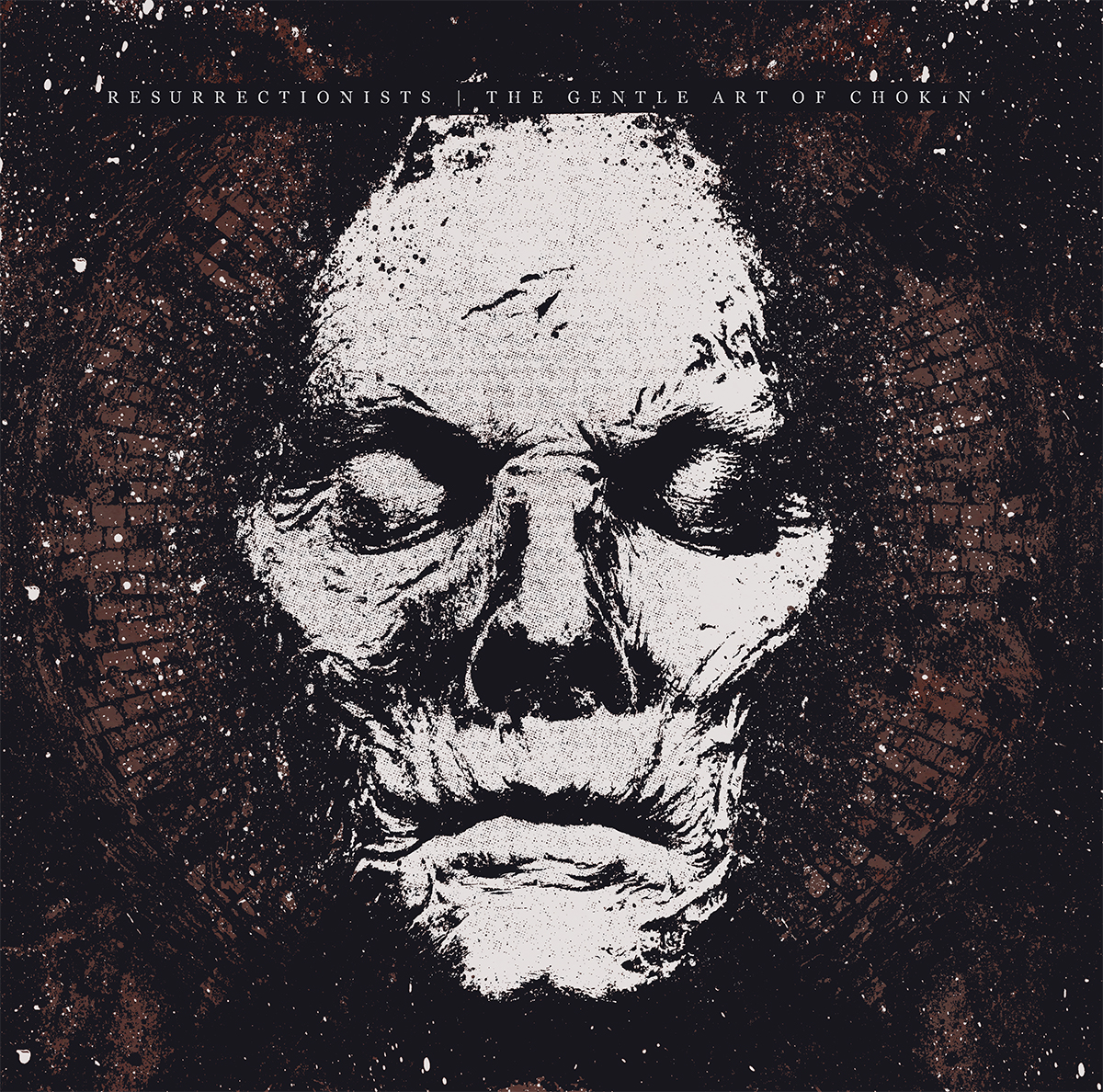 resurrectionists / the gentle art of chokin - split 12"
view all releases