Latest News December 2013
hoho punks and friends!
if you re still looking for something your love ones should get you
for xmas here are some ideas:
the DELOS / YUSUKE split 7" arrived ! i m just cutting the remaing
covers these days and they ll ship in friday!!
almost done and expected every day now is the MERKIT discography tape
- this comes in an awesomely screenprinted foamy package with a nice
booklets with all the message and the fun! 100 are beein made - lots
of em goin overseas already so don t sleep on this!
the RESURRECTIONISTS and GENTLE ART OF CHOKIN` recordings are sent to
press and we hope for an early january release for this raging split
12" !
distro is updated once again . got a bit problems with responding to orders - seems like some emails didn t make it or went straight to
the spam folder - please replace your order if you don t hear from us
within two days!
thanks for you interest!
xxxlars
view all news
New Distro stuff
delos / yusuke - split 7"
Delos is a screamo band from Bremen with people from bande like Louise Cyphre, Gentle Art of Chokin', and Warcoma. The band is very driving and aggressive and features two vocalists.Yusuke is a new 3-piece screamo band from around Illinois. Think of bands like Orbit Cinta Benjamin, Violent Breakfa...

12xu - On Largue Les Amarres 12"
12XU is a three piece band from Lyon, France who formed in 2009. 12XU features members of Daitro, Baton Rogue, Torino, and Veuve SS. 12XU play a stripped down, driving, discordant, and angular style of music that combines equal parts punk, emo, and garage rock into a style of music that's impossi...

asfixia / annunaki revenge - split 12"
"For some this record might sound as a relict from the past, but it's still so very intense and powerful. It's out of a time when a lot of great bands from spain/basque/galicia like EKKAIA, MADAME GERMEN, ICTUS… had a huge impact on the european HC/Punk/Crust Scene. I know the recordings since y...

chambers / death of anna karina - split 12"
Chambers are a band from Pisa, Italy featuring members of Violent Breakfast. Chambers play a great style of music with elements of epic post rock mixed with screamo and posthardcore. This might be a stretch, but Chambers may sound like a more mature sounding Violent Breakfast. Fans of Violent Break...

cortez - phoebus 12"
Phœbus is the second album from the Swiss post-hardcore/metal band Cortez. The band plays as a trio, with guitars, drums, and vocals, but they have a credited fourth member who acts as a composer. I've seen this band put into the same category as Converge and Dillinger Escape Plan, and while that ...

grime - deteriorate 12"
"Sinking our ears into the great (yeah, it is great) Deteriorate shows us a band that knows exactly what it is doing and that can transport us to a parallel universe. A few minutes in the universe of these guys and you will scream in a high-pitch/growl voice "SLUDGEEEEEE!!!!" Oh my fuckin' go...

grinding halt / brito - split 12"
Grinding Halt play a facemelting style of music that incorporates hardore, punk, grind, and emoviolence within their sound. On their side of the split, Grinding Halt offer up four devastating and chaotic songs that pick up where the band left off with their split 7" with Daighila. On the opposite e...

kiss the bottle - selftitled 9"
KISS THE BOTTLE, from Bordeaux/France, stands at the crossroad of JAWBREAKER influences and what some people used to call "french emo" in the '90s. The idea behind the band is to try to avoid the modern pathos of the d.i.y. scene, and the desire to throw a political stance far from the clichés, mi...

narsaak - prasina 7"
After years of silence, NARSAAK are back with 6 songs for this 7" on Thought Crime. NARSAAK played (and still playing) melody driven scandinavien hardcore long before WOLFPACK and long before TRAGEDY turned a million americanised trendhoppers onto that stuff. All their records are great musically a...

nightslug - dismal fucker 12"
Hailing from the depths of Germany, come the sludge beast NIGHTSLUG. The trio added another taproot to the dendrite of metal by taking the 'massive riff with the brakes full on' template by bands like COFFINS, TOADLIQUOR and extreme metal pioneers CELTIC FROST. Their 1st full-length, recorded i...

remek / paperplane crash - split 12"
Remek hail from the Czech Republic and deliver 4 tracks of harsh, powerful emo. Gruff vocals complement the chaos as they perfectly blend the swirly emo chaos sound with heavier hardcore. Paper Plane Crash fly in from Slovenia and drop 5 bombs of raw and catchy driving emo with vocals reminiscent o...


enter the RWP Distro
LATEST RELEASE RWP072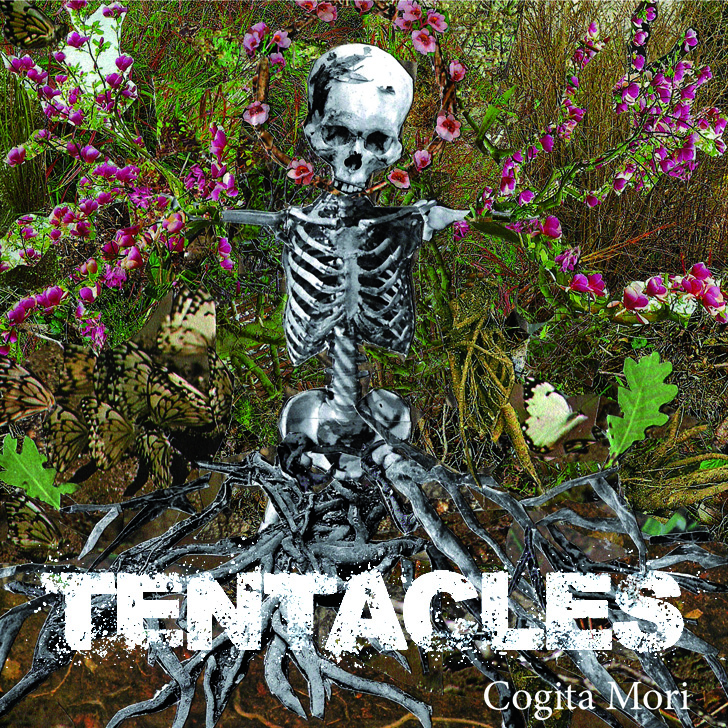 tentacles - cogita mori 7"
view all releases