| | | |
| --- | --- | --- |
| republic of dreams / alles brennt | split 7" | 6.00 € |
preorder incl autarkeia split 7" or early disco cd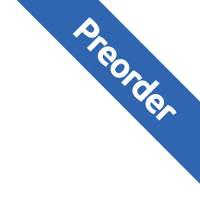 RWP100
more information
BAND INFO
republic of dreams
RECEIPT
2020-04-12
| | | |
| --- | --- | --- |
| endless swarm | imprisoned in skin 12" | 11.00 € |
Brand new album from Scotland's finest Grindviolence Quartet Endless Swarm! "Imprisoned in Skin" is their first LP and it is an absolute monster! 19 tracks of blistering, filthy, ungodly fury that is sure to please! Let's kick this adventure off by taking the time to drink in the cover art. We see depicted here, what appears to be a human head that has been split open, and contains some kind of parasitic worm that has taken full control of its host. It is a truly captivating piece of art to say the least. It contains the stench of Grind, the primal emotions of Powerviolence, and a tiny pinch of Punk attitude to create a goulash of musical prowess.
RECEIPT
2020-02-17

only 2 left !
| | | |
| --- | --- | --- |
| fluoride | disentaglement 12" | 12.00 € |
repress of this harsh grindcore noise beast. think acrid, full of hell and some tiny bits of ampere or bucket full of teeth. coke bottle green full on capitalist vinyl :)
| | | |
| --- | --- | --- |
| for your health / shin guard | split 12" | 12.00 € |
Originally released digitally in May 2019, two of North America's up and rising screamo darlings put out a fantastic split record, which is now getting its proper vinyl release. We have For Your Health from Ohio contributing five both beautifully and spazzy crafted tracks. On the flip side Pennsylvania's Shin Guard throw four heavy slapping screamo songs into the ring. Full of plenty intensity and creativity, this split record is a must have for fans of Circle Takes The Square, Ostraca and Loma Prieta.
RECEIPT
2020-02-17

only 2 left !
| | | |
| --- | --- | --- |
| frail body / infant island / massa nera / dianacrawls | split 12" | 12.00 € |
Here we have four of North American's top underground screamo acts: Frail Body, Infant Island, Massa Nera and Dianacrawls teamed up to deliver this awesome 4-way split record, titled "Hymnes aux désarrois de la peau".
RECEIPT
2020-02-17

only 1 left !
| | | |
| --- | --- | --- |
| hetze / dismalfucker | split 12" | 11.00 € |
Hetze: Savage hardcore punk attack from Belgium, inspired by early UK hardcore punk (Health Hazard, Ripcord) with a Japanese touch (Gauze), some powerviolence (Despise you, Infest) and some new stuff like Hoax, Game, Exit Order, Sect Mark. Dismalfucker: this German powerhouse blends straight up political fast Crust with a fast 80's HC vibe. For fans of fast USA HC acts as: Fucking Invincible, a crusty Drop Dead, etc. with members and ex-members of classic act as SVFFER, AUREOLE OF ASH, Chuck Damage and UNREST.
RECEIPT
2020-02-17

only 3 left !
| | | |
| --- | --- | --- |
| travolta | in tinnitus we crust 12" | 11.00 € |
Debut full length! Started out as a Powerviolence/d-beat band but evolved by adding more grindy parts. Influenced by powerviolence, grind, HC/punk and even some emoviolence in the newer songs. Very outspoken on and off stage...
RECEIPT
2020-02-17

only 3 left !
| | | |
| --- | --- | --- |
| auszenseiter | misere 12" | 12.00 € |
Misère" is the debut album from the German hardcore-punk band Auszenseiter. After their split record with Marais, Auszenseiter are back with ten raw and abrasive hardcore-punk songs. Giving their tracks also a slight edge of metallic neo-crust, Misère is recommended for fans of Alpinist, Jungbluth, Birds In Row and From Ashes Rise.
RECEIPT
2019-10-29

only 3 left !
| | | |
| --- | --- | --- |
| chavire | Maintenant Que Les Flammes Sont Partout 12" | 10.00 € |
An explosion of emotions and rebellious punk poetry that is Nantes' band Chaviré, they come back with a brand new record. Part of the beauty that makes Chaviré's sound so fascinating comes from their ability to make uplifting punk music in a time of desperation and despair. When there's nothing left to lose, there comes a song like this pumping you with hope and opening your radical imagination for thousand of possiblities
RECEIPT
2019-10-29

only 2 left !
| | | |
| --- | --- | --- |
| coma regalia | Vau Faelgoh 12" | 12.00 € |
The fifth full-length from prolific Indiana screamo outfit Coma Regalia, Vau Faelgoh joins a discography that includes 30+ releases. 11 short, fast, and cathartic screamo songs that further cement the band's place as one of the genre's torchbearers.
| | | |
| --- | --- | --- |
| coma regalia | the mirror 11" | 12.00 € |
With echoes of the band's previous work and obvious late 90s / early 00s inspirations, COMA REGALIA captures the deepening of screamo's sound over time. Some might say the production feels a little undercooked, but it's certainly not something you can charge a real screamo act with. "The Mirror" is a stirring document and a cathartic album. Becoming more experimental, mixing in more atmosphere, generally with feedback and/or lush, dreamy bits alongside the furious screamy hardcore assault, the balance and intensity is magnificent.
| | | |
| --- | --- | --- |
| ire | Devant Nous, Les Naufrages 12" | 9.00 € |
french emo punk band on stonehenge records
| | | |
| --- | --- | --- |
| potence | Le Culte Des Bourreaux 12" | 12.00 € |
Potence is a four piece band from Besançon, France, who formed in 2015, from the looks of things. Potence features members of Daitro and Geranium, so going on that alone, you know you're in for some really amazing music. Potence play a killer style of music that incorporates elements of post hardcore, punk, and crust within their sound. Musically, Potence can best be described as playing a more crust leaning version of post hardcore made popular by bands such as Amanda Woodward, Daitro, and Aussitiot Mort. Since forming in 2015, Potence have released four song self-titled demo in April of 2015, and an eight track LP titled L'Amour Au Temps De La Peste in May of 2017. Le Culte Des Bourreaux is the band's debut eight song LP, which was released via Dingleberry, Impure Muzik, Urgence Disk, Lilith, Smart And Confused, Subversive Ways, Shove, Walking Is Still Honest, and Itawak Records records on April 26th, 2019. On Le Culte Des Bourreaux, Potence offer up eight tracks of brutal as fuck sounding post hardcore, punk, and crust. Overall, Le Culte Des Bourreaux makes for an amazing listen.
RECEIPT
2019-10-29

only 3 left !
| | | |
| --- | --- | --- |
| sport | 2010-2019 3x12" | 28.00 € |
awesome catchy pop punk tunes in the vein of Promise Ring and other older Jade tree bands mixed up w/ modern stuff like Rvivr, Big Kids, Coping, American Football, Algernon Cadwallader etc.
INCLUDING
7"

RECEIPT
2019-10-29

only 3 left !
| | | |
| --- | --- | --- |
| suburbanite | selftitled 12" | 20.00 € |
Like a burning skyscraper collapsing in a city siege, SUBURBANITE launches a full-scale takeover with total sonic decimation. Discharging a relentless veteran onslaught of breakneck hardcore led by irate frontman Chris O'Coin, the band fires off an intolerant, hostile and warlike approach, anchoring their debut in one brooding anthem after another. Purveyors of the Bruiser Beat sound, this is New York Hard Core for a new age. Rising up from the ruins of the genre's failed past while dismissing contemporary values with arrogant disregard, SUBURBANITE calls forth the End Times so that intruders, trapped in a sick and insane society, have no choice but to wreck vengeance upon it. Recorded, mixed and mastered by Will Killingsworth at Dead Air Studios
| | | |
| --- | --- | --- |
| symmetry lover | selftitled 12" | 12.00 € |
This four-piece from Dortmund fuses driving and melodic emo-punk with atmospheric massive post-hardcore and a ferocious voice that blends in from straightforward singing to harsh screams. Symmetry Lover formed in 2017, consisting of current and ex-members of Antenna, Meraine and Remember. Their catchy songs are a synthesis of different backgrounds and will be released on their debut 12" LP, which was recorded in their rehearsal space with Raketenstudio Recordings and refined at Die Tonmeisterei, Oldenburg. The eight songs feature a raw yet punchy sound and deal with daily struggles, relationships and self-determination with a dark but still cathartic approach.
| | | |
| --- | --- | --- |
| vile gash | nightmare in a damaged brain 12" | 20.00 € |
A masterpiece years in the making, this 12-track expurse of barbarity leaves the entire genre of hardcore in a smoldering crater. VILE GASH has achieved a fully-realized vision, delivering what can only be described as the end of music. Clocking in at just over 10 minutes, the album explodes in a barrage of hatred and disgust, each song showcasing a bitter contempt for life. Their blunt execution has intensified, becoming harsher and uglier, ranging in tempos the band has never before achieved with a perfect, grinding production that showcases the hideous nature of their riffs. This is a feel-bad experience like no other, and to listen is to feel yourself compelled to sickening violence. "Nightmare in a Damaged Brain" is the final command for existence, from which nothing shall follow. Recorded by Adam Smith and Benjamin Holesapple at Musicol. Vocals recorded by Matt Russell at Club Rectum. Mixed by Will Killingsworth and Benjamin Holesapple. Mastered by Will Killingsworth. Standard edition features heavy 180gm black vinyl housed in an extra-heavy, tip-on gloss-coated gatefold jacket with unforgettable inner spread artwork by vocalist Andrew Hinton.
RECEIPT
2019-10-29

only 2 left !
| | | |
| --- | --- | --- |
| woe | hope attrition 12" | 14.00 € |
The foundation is black metal, the post-y tendencies have infiltrated only slightly, and there is death. The guitars are searing in their exactitude yet unfurl with such beauty. The drumming is tight, impressive, and a perfect driving compliment to the force of the melodies. The vocals growl and shriek, giving a perfect balance of styles. Lead riffs pepper the driving force of the songs adding extra melodic focus and interest. The solos are also what give way to a sense of optimistic release, they are very well written and somehow perfectly compliment the songs without sounding out of place. This leads me to believe that there is much more than depression, horror, and destruction behind the motives to these songs. At the start of this new year of musical deluge, only Thunderwar's Black Storm has kept me coming back as much as this album. A true gem in the world of American black metal and ANOTHER ripe, red tomato in the garden of this Brooklyn band's discography.
| | | |
| --- | --- | --- |
| aureole of ash | misery shirt | 10.00 € |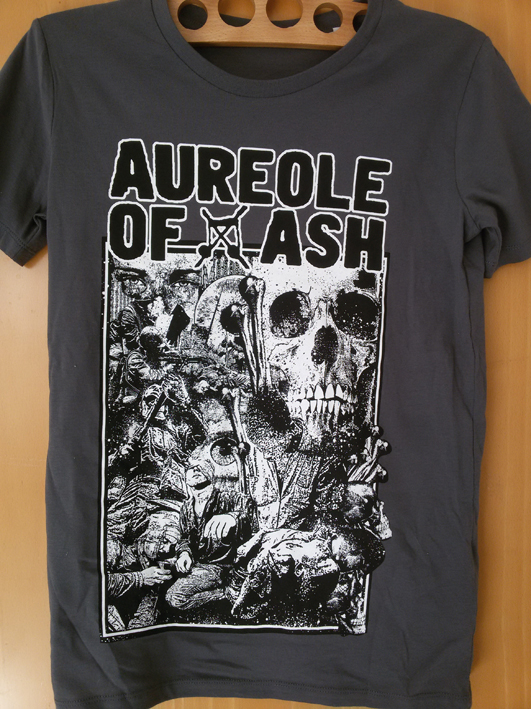 | | | |
| --- | --- | --- |
| fluoride | tour shirt | 8.00 € |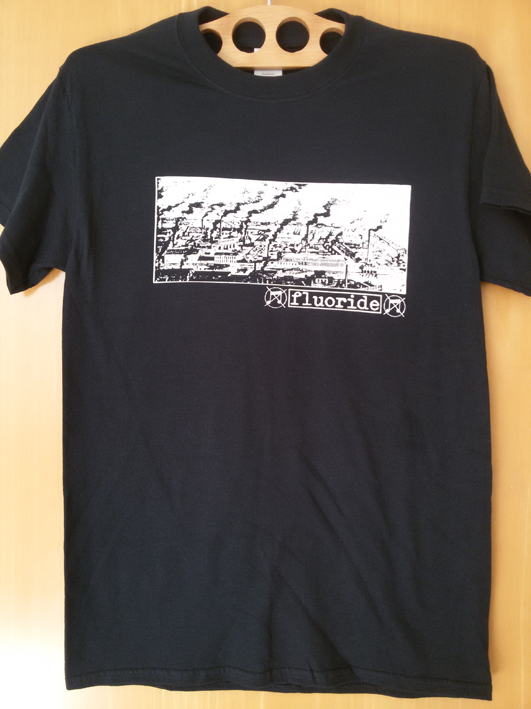 | | | |
| --- | --- | --- |
| jiyuna | This Desolate Veil 12" | 10.00 € |
This Desolate Veil was Jiyuna's second album and was released on CD back in 2002 with handmade wooden packages. We didn't have the money to do a vinyl run on it back then, but that has been in the back of my head for a long time, and is finally realized. Jiyuna were from Fort Myers FL and were together for roughly 11 years, but only touring for 10 days out to Texas and back. We were happy to be a part of a very vibrant and dynamic scene both locally and in Florida as a whole at the time, and this album was always my favorite material of ours, holding a power and emotional intensity that still gives me shivers. We played heavy screamo and were listening to lots of Funeral Diner, Envy, Reversal of Man, and Carlisle. Killer samples throughout as well. This vinyl edition is housed in handpainted, then screenprinted jackets with a newly designed insert by Joe Lachut. It was expertly remastered for vinyl by Dave Eck at Lucky Lacquers.
| | | |
| --- | --- | --- |
| nothing clean | cheat 12" | 10.00 € |
Nothing Clean from Leicester's black heart make unbelievably harsh stop-start powerviolence thrash that borders on chaos without sacrificing the pinpoint attack. 40 songs in 20 mins!
RECEIPT
2019-06-03

only 2 left !
| | | |
| --- | --- | --- |
| republic of dreams | split shirt | 10.00 € |
This reissue of Summit, the band's celebrated 3rd album, comes as a 2xLP with new and expanded artwork and includes the original Summit LP, plus the material from The Archer and The Owle 12-inch. It is packaged in a old-style tip-on jacket, matte finishe with a spot UV gloss print and red flooded inner pockets. It also includes a 16-pag3e 11"x11" booklet.
RECEIPT
2019-06-03

only 2 left !
This 2xLP includes Thou's debut album "Tyrant" on vinyl for the first time packaged with "Retaliation of the Immutable Force of Nature" 12-inch. The Tyrant 2xLP comes in a gatefold chipboard jacket with a 16-page 11"x11" booklet and a 24"x36" poster.
RECEIPT
2019-06-03

only 2 left !
| | | |
| --- | --- | --- |
| zeta | Magia Infinita 12" | 12.00 € |
Housed in a massive gatefold cover - epic and transformative emo-chaos ala Funeral Diner, Yaphet Kotto, Envy, La Quiete etc. but with a huge dose of post-rock atmosphere and an infusion of afro-caribbean beats and percussion work. Amazing band from Venezuela. This record ebbs and flows in the most perfect way from whirlwind intensity to beautiful atmospheric builds incorporating unique percussion for the genre with dueling toms and bongos pushed forward with massive effects and an ever-steady heartbeat of perfect basslines. I can't say enough about this band - please see them live if the chance presents itself.
| | | |
| --- | --- | --- |
| cloud rat / the world is a vampire | split 12" | 12.00 € |
New Orleans' The World is a Vampire delivers a serving of unsettled noisy goth punk. Add doses of 90's grunge and goth influence but create something truly nightmarish with it as they layer on bouts of vicious hardcore and moments of complete dementia. The sound is blown up as if played through mud, with huge distortion and the maniacal, shrieking, spectral howls of Bryan from Thou. This is a masterful melding of genres feat. KC from Thou/Treadles, Clayton of Heat Dust, Scott from Secret Passage, Michael from Silver Godling, and Rachel of Bitchface. Absolutely fantastic ugly punk for these times. Their side closes with a fantastic cover of Mad World by Tears for Fears. Michigan's Cloud Rat absolutely stuns here with some of their best material. A gorgeous haunting piano and vocals track devolves into a swirling maelstrom - blistering and dynamic grinding hardcore with Madison's pure venom on vocals. Their side finishes with some fitting foul noise, putting a cap on this hideous masterpiece.
BAND INFO
cloud rat
RECEIPT
2019-05-06
only 1 left !
| | | |
| --- | --- | --- |
| gewoon fucking raggen | we need more hardcore (onesided) 12" | 10.00 € |
Rotterdam's filthiest and finest unleash a new single-sided slab of thrashing powerviolent grinding insanity!
RECEIPT
2019-05-06

only 2 left !
20 grind songs for 23 minutes, melted with a lot of extreme metal/punk influences ranging from death to black with fastcore and sludge influences.
RECEIPT
2019-05-06

only 1 left !
| | | |
| --- | --- | --- |
| jotnarr | selftitled 12" | 12.00 € |
way too long in th making this epic masterpiece is finally out. Jotnarr pulled it off to capture their amazing live sound feeling to these heavy as fuck recordings. Somehow stuck between "scenes" these three legends never got the attention they deserve, even though they combine just the best of genres like the heavy gloominess of doom inspired metal riffing with the speed and roughness of black metal or heavier emoviolence bands like shikari with enough melodies and layers to even please the boring "post-rock" audience.