Latest News April 2017
hey y´all ,
just a quick one to let you now we got the EUTH / CLOSET WITCH split 7" and
the SALIGIA - the new innocence 10" finally available - get in touch for
wholesale prices or possible trades!
you can listen to both here : https://reactwithprotest.bandcamp.com/
also there is still plenty of space for this years CRY ME A RIVER FEST . we
work with reservation only . get in touch for more infos.
xxx
view all news
New Distro stuff
diploid - is god up there 12"
Melbourne's Diploid fuse elements of screamo, black metal, noise rock, and powerviolence to create caustic new forms of sonic violence. Their experimental approach sears the psyche with bursts of swirling blackened noise, crackling feedback, and distorted screams. Heavy stuff!

antlers - a gaze into the … 12"
" ""ANTLERS is a new band from Leipzig but the folks behind this outfit are not Germans, they are from Spain and Catalonia. The members, played in such renowned acts like EKKAIA, COP ON FIRE or SANGRE DE MUERDAGO (which are still active). They proof that punks can play black metal. The music range...

cloud rat / moloch - split 12"
Witness the blessed union of Cloud Rat - the genre-bending, grind-doom-noise-punk-metal phenoms - and the UK's Moloch, who continue to be truly excellent purveyors of tense, rancid sludge forged in the grand Northern English tradition. Moloch contributes two mammoth tracks whose resolute dedication...

negative standards - fetters 12"
"finally, the 2nd album by california's NEGATIVE STANDARDS a bulldozer attack, mixing the meanest parts of sludge & blackened crust... adding noise and some black metal riffing, that's the bastard-son called negative standards"

ruined families - education 12"
sorry, no description

totem skin - weltschmerz 12"
"This is the 2nd full lenght after the well acclaimed ""Still Waters Run Deep"" full lenght on Dog Knights. Totem Skin deliver 7 new tracks of the blackend crust screamo hardcore. Totem Skin create soundscape that ranges from raw aggression to doomy heaviness and unsettling guitar melodies. The...

ultha - converging sins 2x12"
ULTHA's second full-length album 'CONVERGING SINS' is a 63 minute rumination on the subject matter of how past events and wrong decisions will echo throughout the rest of our mortal existance.Over years experiences of failure and the conscious ability to willingly commit mistakes, to hurt, to rejec...

wet the rope - the sum of … 12"
"Wet The Rope is a hardcore band consisting of members of Pitchfork, Amber Inn, Sinker, Exhale and many others. It's members have been actively making music for almost 30 years. ""The Sum of Our Scars"" is their debut album, and while you can hear the influences of the members' previous bands, the ...

aureole of ash - human bankrupcy cd
raging grindcore / powerviolence beast bringing blastbeats and fierce mosh parts. members of resurrectionists and svffer with their first songs.

aureole of ash - human bankrupcy tape
raging grindcore / powerviolence beast bringing the blastbeats and fierce mosh parts. members of resurrectionists and svffer with their first songs.

black table - obelisk 12"
Black Table are a four-piece band from New York that create their own take on experimental metal with a broad range of influences. The two-guitar outfit has been around since 2010 and played numerous shows across the United States including an extensive tour with Downfall of Gaia. With six years of...


enter the RWP Distro
LATEST RELEASE RWP087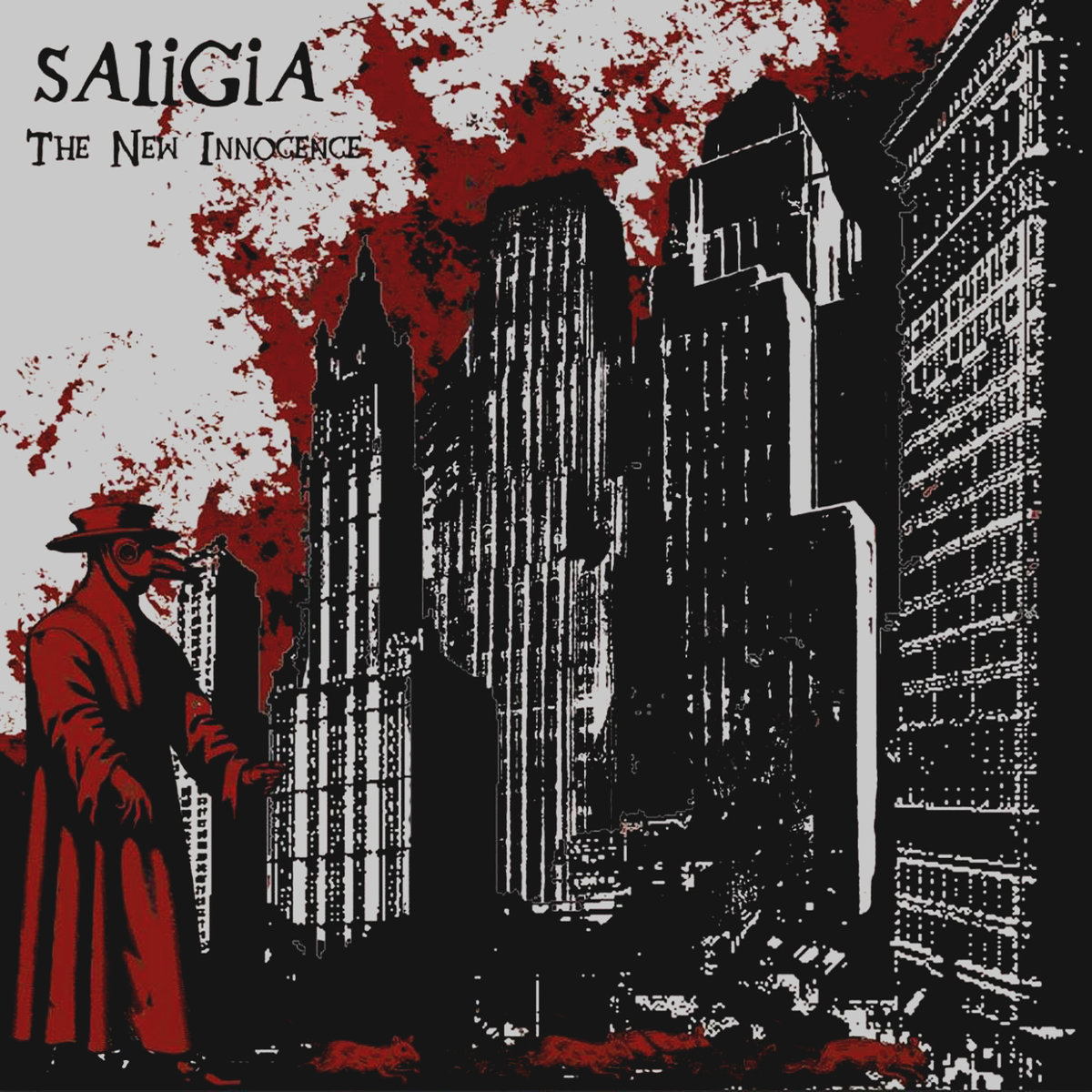 saligia - the new innocence 10"
view all releases