ngs jotnarr June Paik Kaddish Keitzer La Quiete Lentic Waters Lich
Band Members
Nicolai
Simon
Dölle
Christian
Tim
Purchase from RWP
keitzer - as the world burns 12"
grindcore like it is supposed to be. an ultra fast, bass drum driven but still melodic force influenced by 90s Bremen awesomeness!
Buy stuff from Keitzer
About
the band was formed in 2000 as a five piece lineup : christian - vocals claas - guitar/vocals, simon/bass, michael - guitar/vocals and tim - drums. after releasing the record in 2001 "to destroy the planet earth on farewell rec. and the split ep in 2003 with remains of the day on yellowdog records claas decided to leave the band. after two european tours both with remains of the da they recorded "suicide anthology" in 2004 which was also released by yellowdog recs in 2005. during the years they played a lot of shows and a germany-tour with polish tech-grinders antigama in 2006, they released the limited split 3"cd with das krill on aggressive plankton recs wcich will soon come out on 7degreesrecs. after this nico joined the band on the second guitar. they recorded now the new record "as the world burns"2008 which was released as cd on yellowdog recs. in 2008 they played the maryland deathfest and some shows on the us-east coast. keitzer is a inferno of grind hc with metallic influences in the vein of old german grindcore bands.you'll get a fucking wall of power with high speed drums and a furious vocalist.
http://www.myspace.com/keitzer
RWP Releases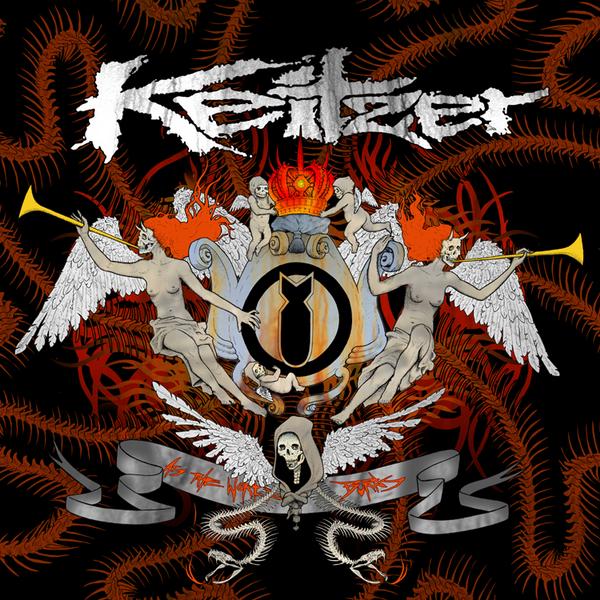 RWP 038
--------------
As the World Burns 12"