Chokin The Mock Heroic The Third Memory Titan Towers Trainwreck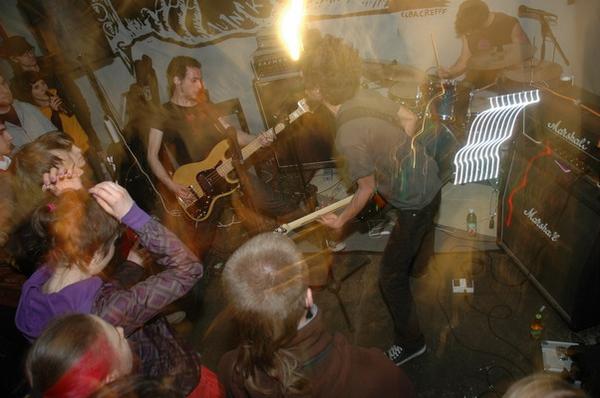 Purchase from RWP
the third memory - 2nd 12"
Finally available!
"The Third Memory excel at laying down passionate screamy hardcore that takes cues from bands like La Quiete, Tristan Tzara as well as Orchid. The Third Memory isn't reinventing the wheel but they have put their own unique spin on screamy hardcore... " RokLok
Buy stuff from The Third Memory
About
As they call it decide to quit the band they said:
hird Memory is no longer a band. This was decided after Julien's (guitar) decision to move to Tokyo, Japan. The last songs composed by the band are not planned to be recorded for now. No tour is planned either, but any change will be announced on our myspace page.
The Third Memory was and will always be one of the most intense, exciting, heartflelt and important part of our lives. We send all our love and respect to the people who released our records and organised shows all over the world for us. We enjoyed it as nothing else, and we owe you guys everything. Thank you a thousand times.
The Third Memory is strictly attached to what "punk-hardcore community" means. It must stay the subversive counter-culture it has always been. Please make wisely the difference between the bands who do it for passion, message and heart, and those who do it for the posture.
Julien's work as an artist is fully respectful of the messages spread in the hardcore scene. Julien (drums) and Adrian (bass) are now playing in the following bands with the same unbridled strength of mind they used playing in The Third Memory : Cavalcads, Supertimor, A Different Day. Our beloved roadie Peni is handling the record label Petit Chantier Records and keeps helping bands touring.
Thank you.
http://www.myspace.com/thethirdmemory
RWP Releases
RWP 039
--------------
2nd 12"