aein Republic Of Dreams Resurrectionists Sl-27 Tempest Tentacles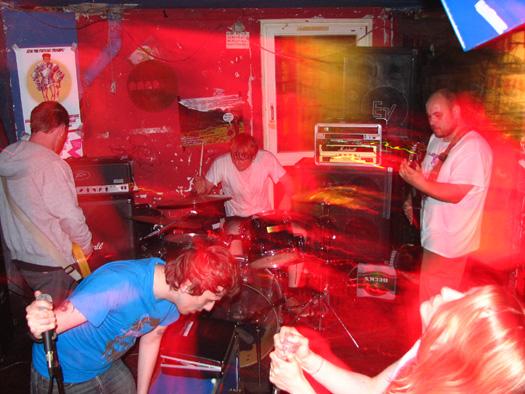 Band Members
XSABINEX
BJÖRN
JOJO
NILS
XLARSX
Listen to Title 1 of 5
For Chrome, Firefox & Opera
For Safari
Purchase from RWP
resurrectionists / arse moreira - split 6"
resurrectionists / battle of wolf 359 - split 10"
Resurrectionists play pulverizing grinding HC with touches of melodic chords amidst the chaos. This band is tight, very heavy, and has multiple vocalists. Very fast played drums and guitar, distorted bass riffs and desperate voices extol the end of the world. Once again Resurrectionists built a sol...
resurrectionists / the gentle art of chokin - split 12"
5 new songs and a cover from resurrectionists. heavy grinding hardcore / powerviolence played by guys that listens to emoviolence as well :) 11 furious fastcore blasts from the gentle art of chokin´ - no time to breath just attack!
resurrectionists / lich - split 12"
comes in a dark and rough gatefold cover. you get 6 of the fastest and heaviest songs from RESURRECTIONISTS so far - recorded at the almighty tonmeisterei - and 11 minutes of brutal and mean bulldozer style powerviolence from LICH (w/members of BATTLE OF WOLF 359).
Buy stuff from Resurrectionists
About
we despise facism,sexism, homophobia and other oppressive behaviours!! we encourage a vegan/ vegetarian lifestyle and a god free attitude - think for yourself!
http://www.myspace.com/resurrectionists666
RWP Releases