ich Loma Prieta Louise Cyphre Merkit Orbit Cinta Benjamin Raein R
Band Members
John
Nevin
Chris
Listen to Title 1 of 1
Purchase from RWP
merkit - discography tape
Sounds Like: Left for Dead with blast beats, screamo-influenced song structures/dynamics, and heavy parts that sound like Indecision. They were also one of the few bands who completely embodied the D.I.Y. ethic that many bands merely pay casual lip service to: they hand-printed their own shirts...
Buy stuff from Merkit
About
merkit started in 2005 with two songs. nevin wrote guitar/bass (which he never played before), vocals and drums for an entire song and recorded it with a friend. john fahy did the same and asked joe for help with drums. after those two songs sat around for a while, we decided to start a band. we asked chris to play drums and thus merkit was born. all members write music and lyrics. john and nevin switch off playing bass and singing. the songs are sometimes simple, sometimes complex, and always fun. as of now, we have a demo and a 7", two split 7"s, a split lp and have been on a few comps...that we have yet to see! we toured the east coast and parts of the midwest four times and even made it to europe this past summer. we hope to make it back there and over to the west coast too. merkit is mean d.i.y. hardcore played by nice dudes.
RWP Releases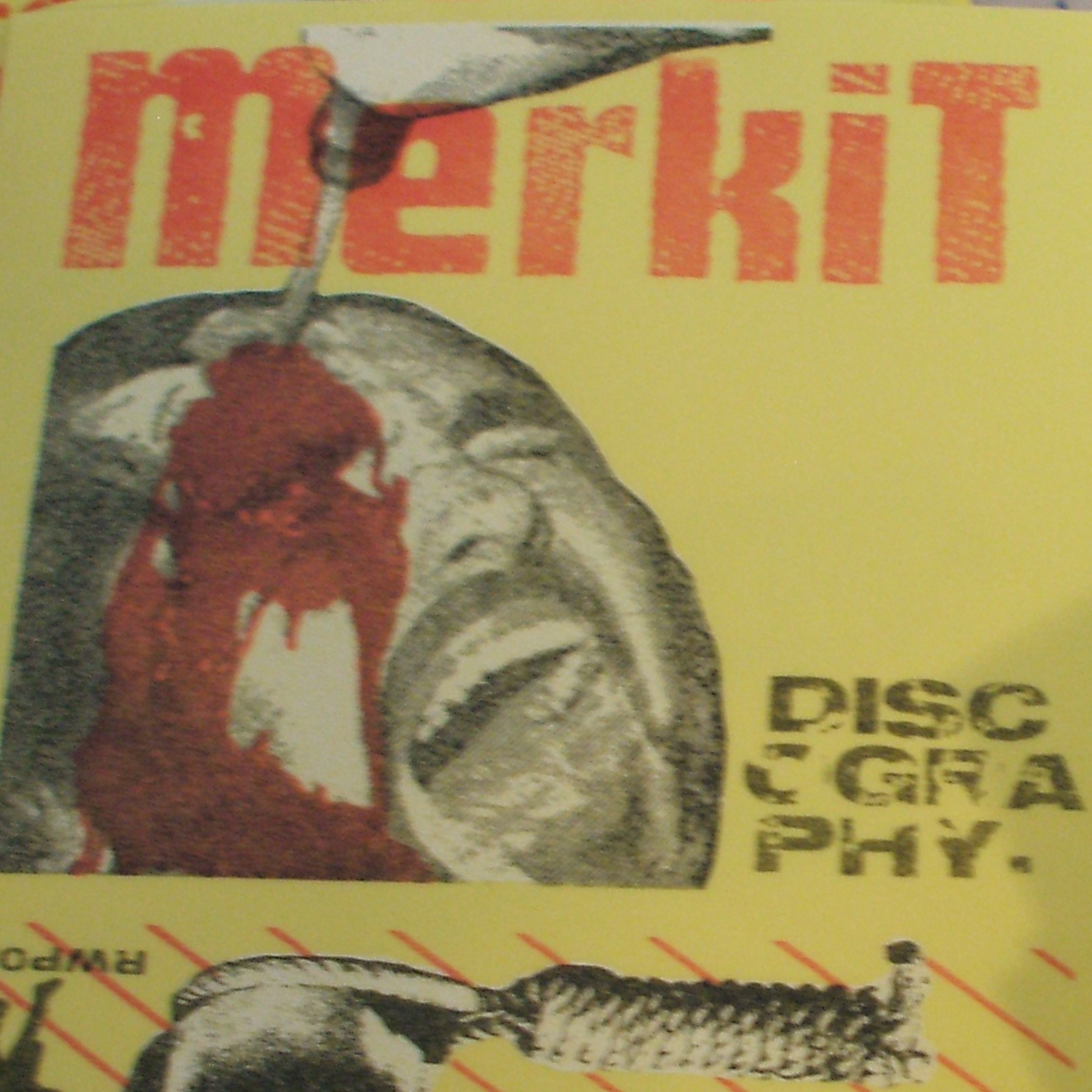 RWP 069
--------------
discography tape